As specialists in precision machining we have different machining centres that allow us to perform milling operations in 3 and 5 axes.
Thanks to latest generation CAD CAM software, we are able to perform copy milling from a 3D solid or perform the most complex milling operations using either 3 or 5 axes milling.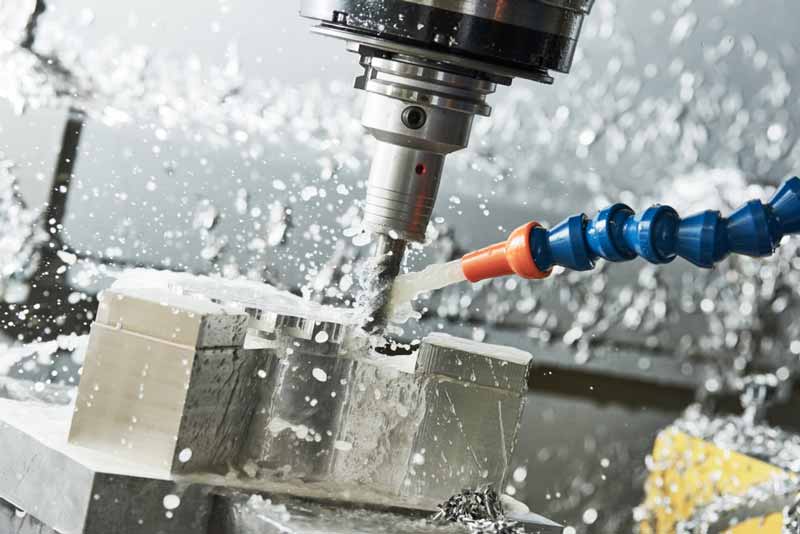 All our machining centres are equipped with rapid change which makes us more competitive for short runs compared to our competition.
In the same way, all our machining centres are equipped with vacuum clamping, a solution that allows us to secure thin parts, guaranteeing precision in our machining.
Machining by milling is an operation that removes shavings of material, undertaken with a machine known as a milling machine, that allows flat surfaces or different profiles to be worked, as well as perforating and channelling machined parts.
There are numerous milling operations; some of the most common are: planning, copying, grooving, thread milling, etc.
Cutting: by rotation of the milling cutter.
Advance: by rectilinear displacement of the part.
Depth of pass: by vertical displacement of the table.