Our mission
Development and precision manufacturing of parts, mechanical assemblies and tools for industrial customers.
Our vision
To consolidate sustainable growth with presence in different industrial sectors and international markets through constant innovation in technology and in our production processes.
Our focus
Achieve maximum satisfaction for our customers through delivery of the best product with the best service.
Results-oriented team and the achievement of objetives.
Constant improvement of all our processes and the quality management system in accordance with the UNE-EN-ISO 9001 and UNE-EN 9100 standards.
Our commitment
Training and development of people
Innovation
Continuous improvement. Devised by senior management, in accordance with this quality policy.
Adaptation to the requirements of the client under strict compliance with legal precepts and applicable regulations.
Our environment
Search and creation of alliances with clients, suppliers and other organisations, generating links and cooperative environments for the benefit of all parties.
General quality objectives
Satisfaction of customers and collaborators
Commitment to delivery
Productivity
Quality of product processes
OUR VALUES
Commitment to the client
More than 25 years of unbroken customer service.
Talent and professionalism
Our main assets are the people that make up our team. At UMEC, we are committed to continuous training and specialisation.
Commitment to quality
Our first objective is to anticipate our customers' needs and satisfy them, offering products and services of unbeatable quality
Innovation and continuous improvement
We are continually searching for improvements in our processes and investing in technology to position ourselves at the level demanded by the industrial sectors for whom we work.
QUALITY CERTIFICATES
At UMEC, we are committed to excellence, adapting ourselves to the specific quality controls of our customers in our machining sector. We have striven to obtain important certificates at national and international level, which officially recognise the high level of quality our company offers
The certifications that attest to our commitment to total quality are: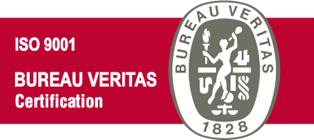 ISO 9001: Certificación Sistema de Gestión.

prEN 9100: Certificación Aeroespacial.